Our 6th Annual UX Mixer brought the UX/Experience Design community together on November 21, 2018, at our WeWork office in Toronto for an intimate and interactive conversation, exploring the theme "Biased by Design."
100+ UXers came out to hear six industry leaders share their stories, insights, and experiences in a "mash-up" debate of all things experience and product design.
Moderator Andrew Chak (Head of Design for Wattpad) led a no-holds-barred debate on the most difficult issues facing User Experience Design:
How UX research can be misused
What digital transformation really is and isn't
What inclusivity means and looks like in our UX practices
The growing pains of growing designers and design influence
Watch one-on-one interviews with the panel:
ICYMI: Read this oral history of what our panellists had to say at our past Mixers x 5!
Thanks again to our panelists for sharing their generous insights.
And, we're so thrilled to announce a significant portion of ticket sales went to the Ari Agency Sheridan IxD Award that provides financial support to a student of the Sheridan IXDA program.
It was a great night that brought the UX and Experience Design community together to share knowledge and best practices and make some new connections along the way.
See you next year!
Special Thanks to our Sponsor: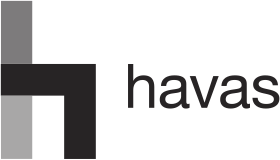 ---
About Ari Agency
Ari Agency, founded by Canadian media industry leader Ari Aronson, is a boutique executive recruitment and consulting firm. We've been building strong matches between candidates and employers in the advertising, digital marketing, media, and technology arenas since 2006. Our decade of success in this industry is due, in part, to where we've come from. Our team of executive recruiters, researchers, and support staff have over 20 years of practical industry experience, working for award-winning ad agencies, multinational marketing organizations, top media companies, and international brands. With countless successful careers built to date, we're confident that we help make good people decisions! Learn more at www.ariagency.ca. www.ariagency.ca/fr
Check out our Ari Agency Leadership Series:
"The New Marketing Department in a Digital World"
"Three Steps to Help you Re-Imagine Your Creative Career"
"Career Advice from Top Creative Leaders in the Canadian Ad Industry"